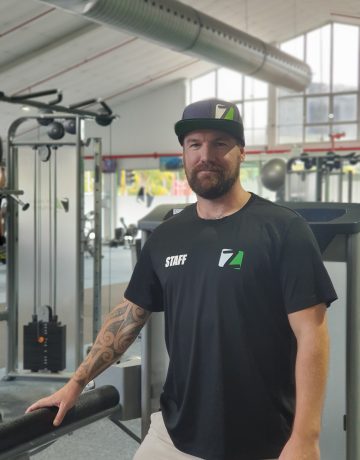 Derek Taylor
Maintenance Man/Gym Consultant
Biography:
I'm Derek, General Manager of Z 24 Hour Fitness.
I have been involved in health and Fitness for the past 14 years. Body building has been my sport and passion both here and in Australia and I believe that everyone should have the opportunity to lead an active and healthy life in whatever form that might take. My dream was always to run my own gym and to share my energy and passion for a healthier life style with others. Friends would describe me as outgoing, friendly, easy to talk to and passionate.
I am so excited about bringing a great gym facility like Z 24 Hour Fitness to Bream Bay. I saw the need here in Bream Bay for a great new 24/7 gym, that can cater to a local population of young people, families, retirees and the many shift workers that are employed in the area.
I believe in positive motivation to bring out a person's potential and strength both in the gym and in my life.
So next time you see me around don't be afraid to say hi! I'll see you in the gym at Z 24 Hour Fitness!
Derek Taylor