Personal Training Jump Start!
Jump Start – 3 Personal training gym sessions for only $99*, a saving of $80!
Your Jump Start sessions will give you a personalised gym workout program with a personal trainer who will be there to assist you throughout your gym sessions and keep you focused and motivated.
Your gym workouts will be designed for you personally, to cater to your specific exercise needs, maximize your health and fitness achievements, meet your goals, and get the most out of your time here at Z 24 Hour Fitness.
After your Jump Start personal training program you will want to continue to take advantage of our personal trainer's expertise and knowledge, as your workouts advance and you achieve each goal you set.
*can only be used once upon starting membership.
Personal Trainers
At Z 24 Hour Fitness our personal trainers have worked both here and overseas, gathering a wealth of knowledge about gym equipment, advanced fitness techniques and sustaining motivation, just waiting to share all their knowledge and enthusiasm with you. Our passion and drive at Z 24 Hour Fitness is to help keep your momentum going with positive encouragement as you continue your health and fitness journey with us.
If you want to reach all your health and fitness goals at the gym or set new ones, come and talk to us anytime. One of our Personal Trainers help you identify ways to integrate your physical exercise needs with planned, structured workout regimes that work within your daily routine. We have all the information you need to plan a personalised gym program that will deliver the maximum health and fitness benefits for you.
Our certified and experienced personal trainers can provide professional fitness advice for a wide range of health and fitness goals, activities and sports including:
Weight loss and continuing management

Functional fitness that benefits everyday life

Strength training to build strength and size

Core training and conditioning

Fitness and health

Sports specific training and conditioning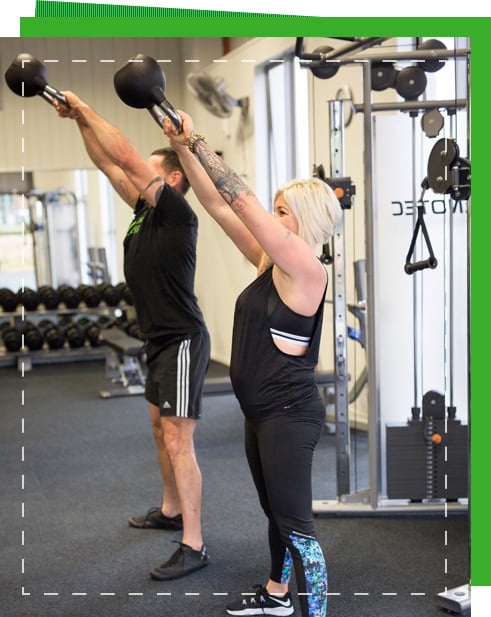 CALCULATE YOUR BMI
The BMI calculator is not an accurate measure for pregnant women, children (under 18), elderly, or if you have already developed lean muscle mass through physical training.
| BMI | Weight Status |
| --- | --- |
| Below 18.5 | Underweight |
| 18.5 - 24.9 | Normal |
| 25 - 29.9 | Overweight |
| 30 and Above | Obese |